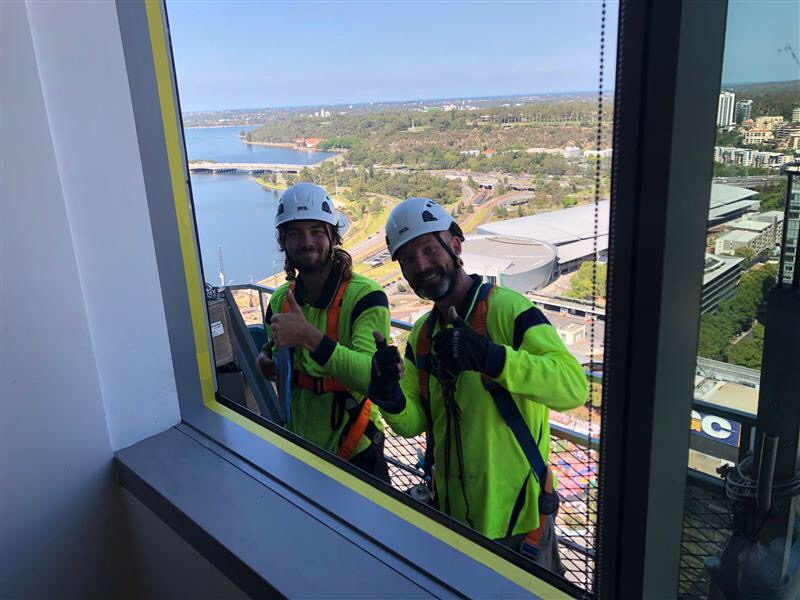 17 Feb

Be on the Front Foot With Your Building for It to Be the Safest for Your Tenants and the Public

Welcome to the first Glaziers.com newsletter of 2020!

We know January can sometimes be busy for email inboxes; so we hope it has been a smooth start to 2020 for you all and this newsletter finds you well.

2019 was another fantastic year at Glaziers.com. We completed over 250 projects across over 120 buildings in the four states of Queensland, New South Wales, Victoria and Western Australia. We added 5 vehicles to our fleet to ensure we can service you even better and a total of 37 qualifications were gained across the staff as we value having a fully trained team with the latest industry knowledge at the forefront of our minds.

From our first day back after the festive break, our Managing Director, Sean Andersen has been excited to share with everyone the prominence of the year 2020 and how the uniqueness of the numeral sequence can inspire us to have an exceptional year.

Having two digits repeated 2-0-2-0 has not happened since 1919 and will not happen again until 2121 which is 101 years away; probably not in most of our lifetimes! This uniqueness gives us a special 'once in a lifetime' feeling and motivation to make this year count!

'Twenty twenty' also brings vision to mind and we at Glaziers.com want you to be able to see things clearly; which could be interpreted in two ways…

Firstly, if you have any fogged up double glazed units; don't let these be a low priority! Make 2020 the year you can 'see more clearly' out of these DGUs because not only are they visual displeasing, they are actually a risk. Internal panels can break, causing glass to shatter such as the image below.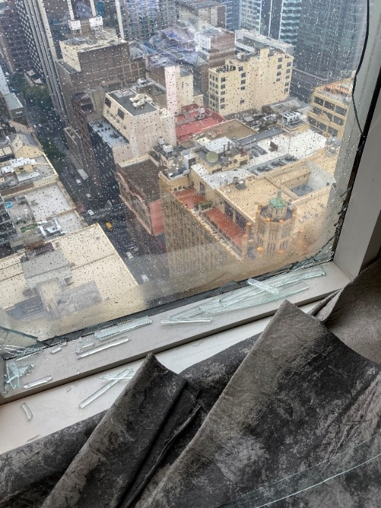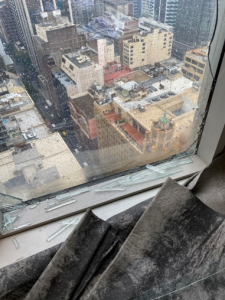 Secondly, we will be communicating more about our State Managers and how they can service your buildings. Craig, Patrick and Michael may already have taken you for a New Years coffee in January to catch up and if they haven't yet, don't be afraid to give them a call, but rest assured, you are on our list! For some, 2020 has a resonance of focus and relationships and we can tell you now that this year we are focused on developing all the great relationships the team have been establishing over the years.
For us, this inspiration to have 2020 as the year to get things done, we have a new website! Head to glaziers.com to check it out. We, as a company, are continually self-evaluating and seeking improvement so we consider it a 'work in progress' but we hope you find it more informative on the wide variety of divisions we have and the services we are able to offer.
Perhaps it's the year you get all your façade audit items up to date; we can help with that!
Are your tenants complaining about fogged up panels; we can replace those!
Has another glazing company replace a window but the colour is not quite right; let us assist!
Has the wet weather revealed some leaks on your building? Don't delay, call us today!
If you feel there's something missing from our website, please get in touch. We love to receive feedback on how we can improve. Some of you may have noticed we have resumed our process of sending customer satisfaction surveys after project completion because we appreciate hearing what we did well and what could be done even better next time.